Flying fish are some of the most amazing organisms in the ocean, and believe me there are lots of amazing creatures in the sea. Flying fish have a very unique defense mechanism for escaping predators. They have found that the best way to avoid other fish in the water is to get out of the water. As their name suggests, flying fish can actually leap out of the water and fly short distances.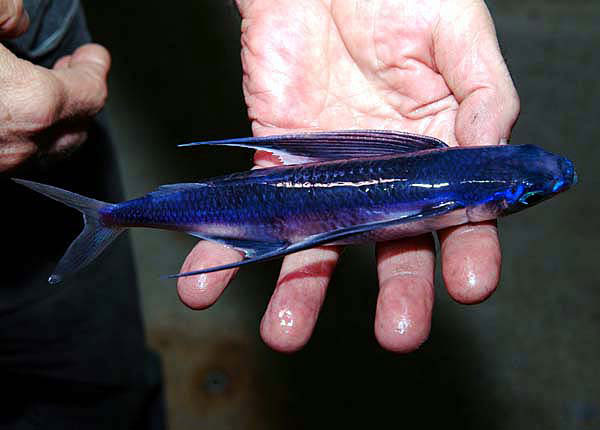 Flying fish have very specialized pectoral fins (the fins on their sides) which can actually function as wings. While underwater, they fold the fins close to their bodies so they can swim just like normal fish. When a flying fish feels threatened, it will take a running start and jump out of the water.
Some flying fish have been clocked to fly for over 45 seconds, but most flights are relatively short. Like all fish, flying fish still breathe through gills, and must return to water before they run out of oxygen. Still, that quick flight is plenty of time to escape most predators. As far as most fish are concerned, if their prey leaves the water, it is out of reach.